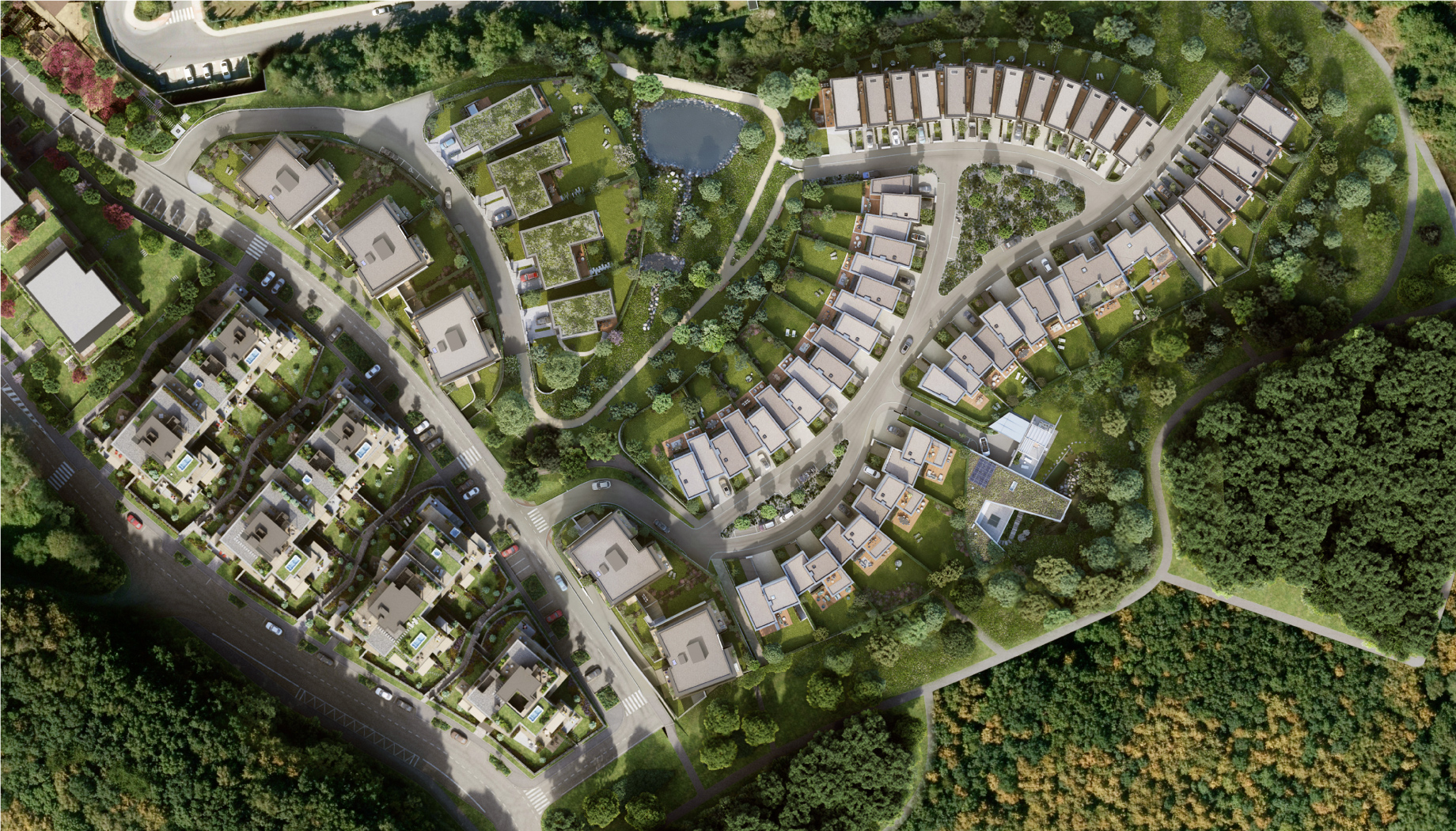 select a floor and an apartment
use the alternative selection of floors or apartments or filter the portfolio according to your requirements
apartments portfolio
select house
use the alternative selection of houses or filter the portfolio according to your requirements
houses portfolio

Apartment detail
Apartments G1.2.1
4+kitchenette119,9m22nd floor
Eurojackpot
Price is garage parking places, cellar and VAT included.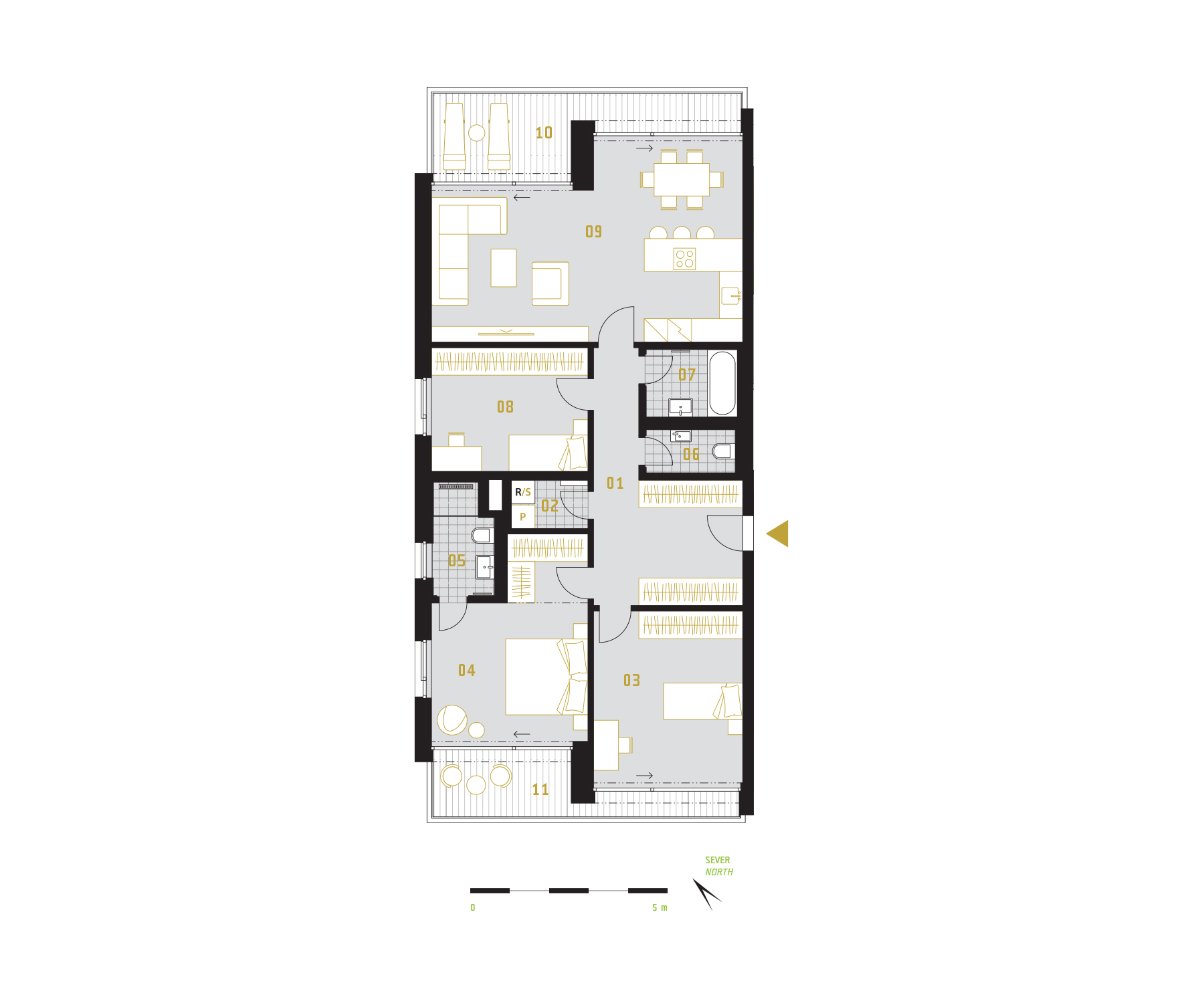 List of area
01
corridor
16,7 m2
02
chamber
2,4 m2
03
room
17,0 m2
04
bedroom
18,0 m2
05
bathroom
4,4 m2
06
wc
2,7 m2
07
bathroom
4,2 m2
08
room
12,5 m2
09
living room + kitchen
36,1 m2
Usable area
113,8 m2
Floor area
119,9 m2
10
balcony
10,3 m2
11
balcony
7,0 m2
Total area
137,2 m2
To each apartment unit belongs a cellar, a garage space or a parking slot.
Note: Areas of individual rooms are for reference only. The furniture and kitchen unit shown are not part of the apartment. The floor formatting shown is only a graphic symbol.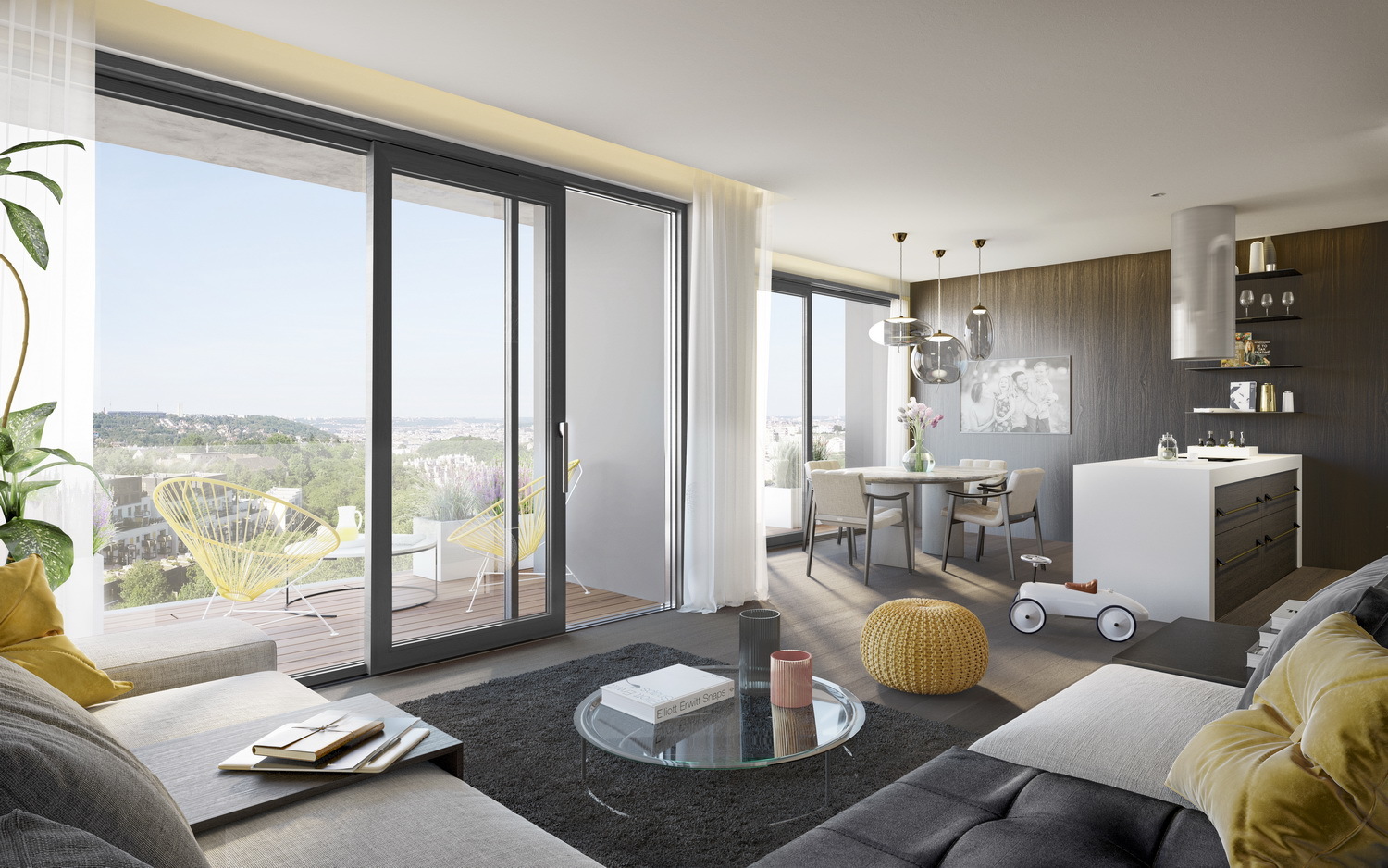 Living room inspiration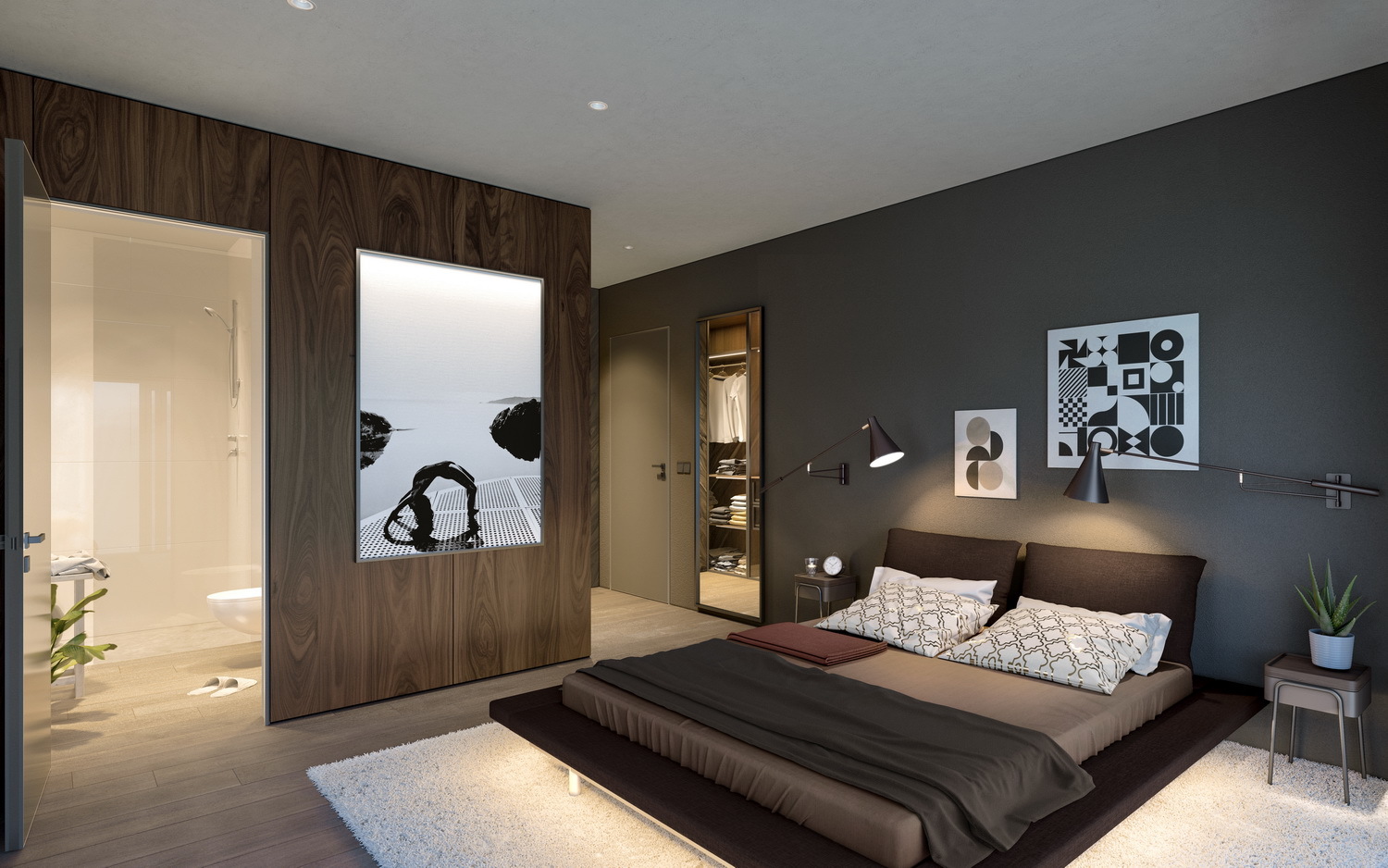 Bedroom inspiration
All pictures in the top' rezidence Pomezí, development project, their parts or accessories are only illustrative. This representation of the project, or any part thereof, or together with any information provided regarding the residential and non-residential premises in the project, is not an offer to conclude any legal action or a commitment or commitment to conclude such legal proceedings. The final external and internal visual appearance of the entire object as well as any part of it and the materials or products used may differ from the representation of the project on this website. The design of the project can be further refined or changed in the contractual documentation concluded with the bidder.

In the event of a dispute, the consumer is subject to out-of-court settlement of consumer disputes, the Czech Trade Inspection Authority, another body authorized by the Ministry of Industry and Trade in accordance with the Consumer Protection Act.