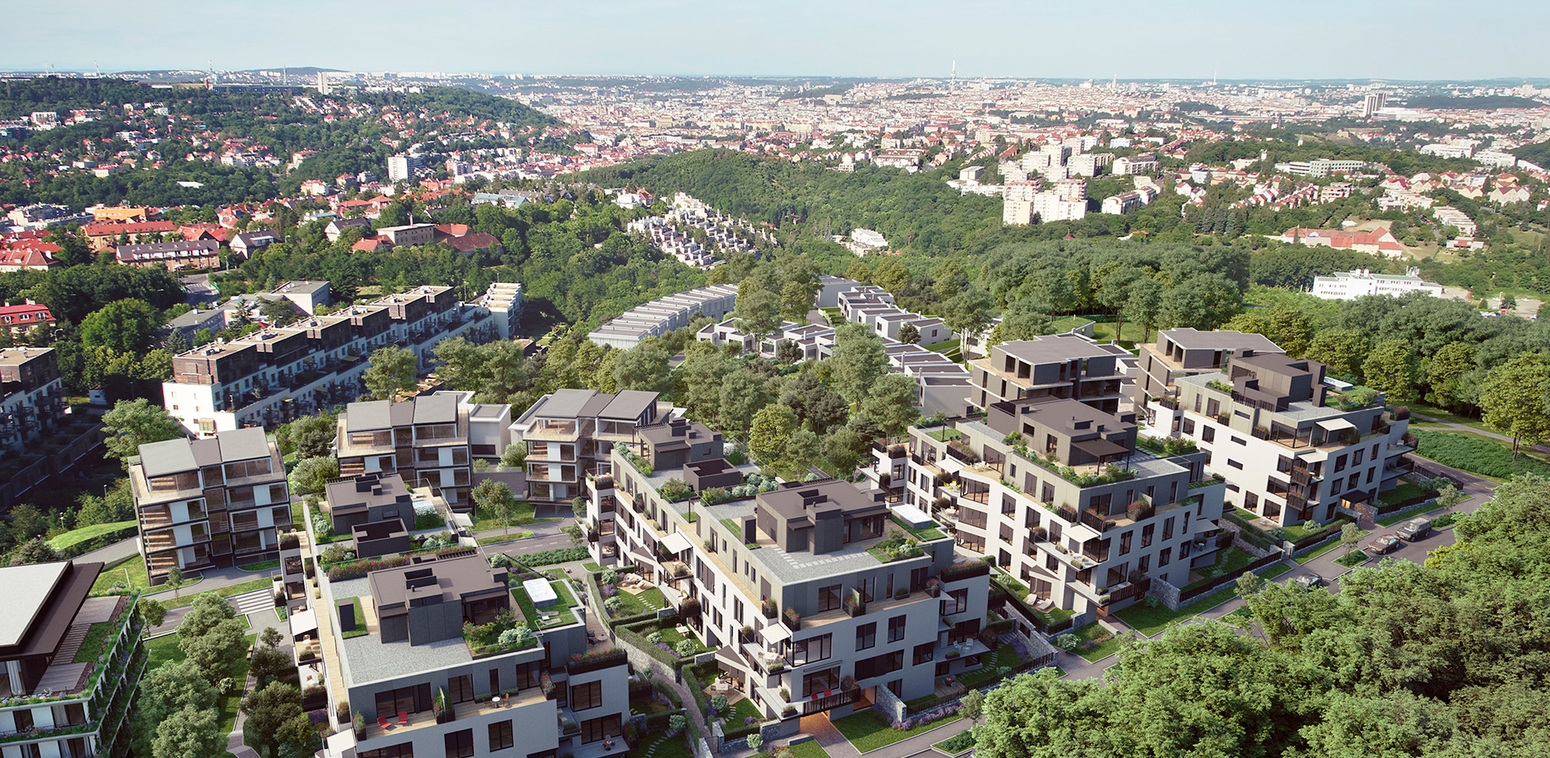 picturesque location of Košíře the top´rezidence Pomezí is situated at the foot of the Vidoule Hill, bordering on a nature park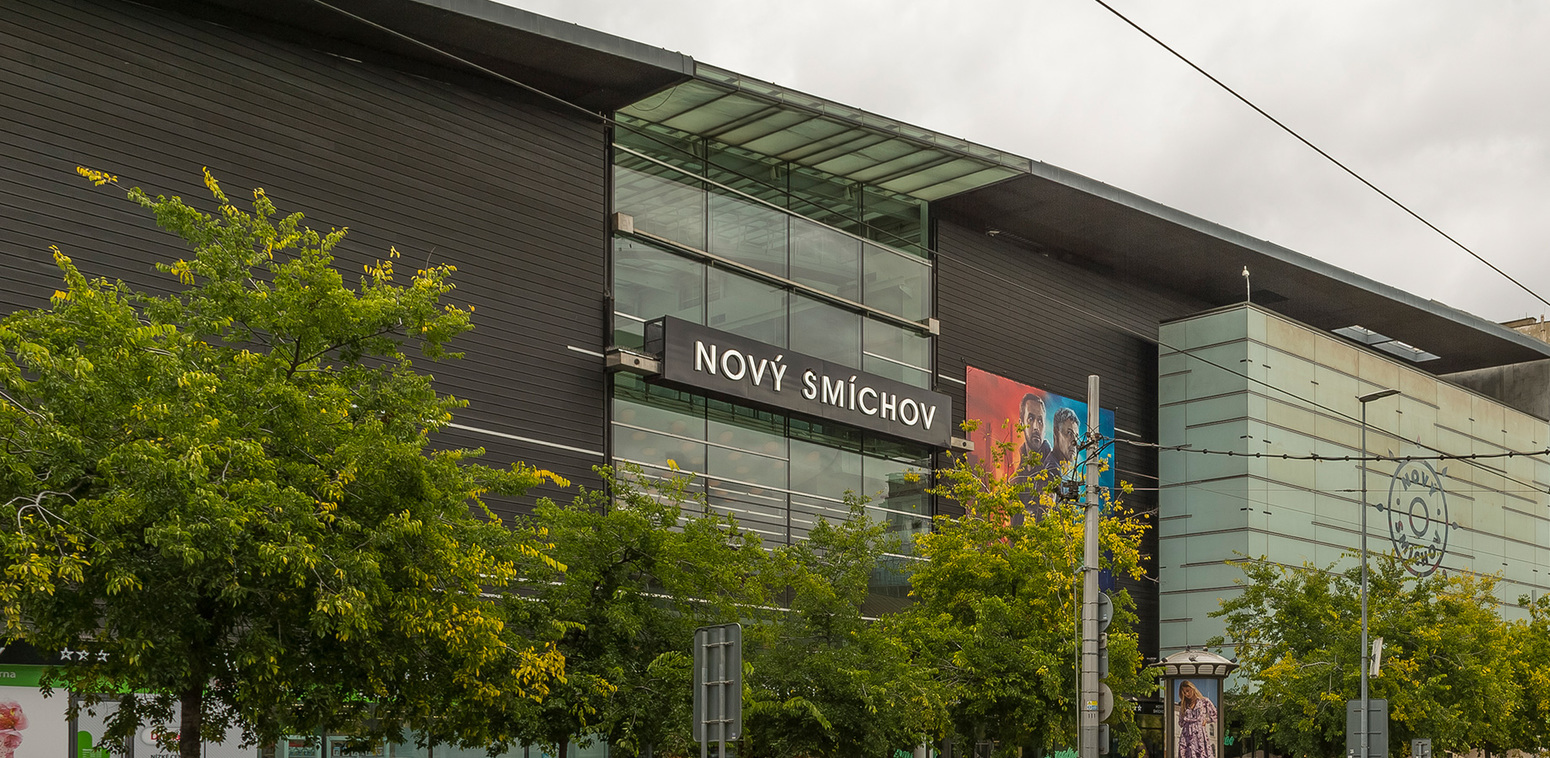 Nový Smíchov centre to Anděl at Smíchov within 15 minutes
Prague – the city of culture enjoy theatre, opera or ballet... large scenes or smaller ones alike are within 30 minutes from the top´rezidence
Prague´s Semmering Take a family trip by the Prague´s Semmering
Prokopské údolí Valley not far from top´rezidence is also situated the Prokopské údolí Valley
Enjoy your food Prague 5 offers many tastes, ranging from traditional Czech cuisine through genuine Italy to creative street-food
Prague in the palm of your hand A view you will never get tired of: the hundred spiers of Prague, the vibrant city full of cultural heritage
TOP' REZIDENCE POMEZÍ

Na Pomezí, Praha 5 - Košíře
The top´rezidence Pomezí project is located in a quiet residential area of Košíře in Prague 5, at the foot of the Vidoule Table Mountain, and it borders on the Košíře-Motol Nature Park. The project is situated on a north-east facing slope and it offers beautiful views of the Prague´s city centre. The Anděl shopping centre and its surroundings offer a wide range of restaurants, cafés and shops, as well as comprehensive civic amenities. The bus stop is a one-minute walk from the top´rezidence and you can reach the centre of Prague 5, Anděl, in 15 minutes. Along the Na Pomezí Street, you can also head for the Prokopské údolí Valley or take a trip with your family by the picturesque Prague´s Semmering.
50.060474617981164,14.379645747949107
Galerie Butovice
50.0472733722093,14.354833722106946
Cibulka Lookout Tower
50.064728391486234,14.355949521057141
Vidoule – public transport stop
50.05598101060112,14.365305066101087
Jinonice - public transport stop
50.05452066254011,14.371012806884778
Faculty of Humanities, Charles University
50.05413490280129,14.368995785705579
Hotel Herrmes
50.05538861061349,14.37144196032716
U Waltrovky – public transport stop
50.05855717664496,14.37172091006471
Hotel Golf
50.06748314180036,14.344812989227307
Vidoule Nature Reserve
50.0609679019288,14.357923626892102
Cibulka Park (Cibulecký háj Grove)
50.06501764770333,14.353031277648938
Golf Club Praha
50.061932158123895,14.338354229919446
Sanident dental surgery
50.056414973392485,14.368244767181409
Cotton bar
50.05362514410412,14.361592888824475
Czech Post Office
50.05613255360917,14.375025391571057
Butcher´s
50.05955592038839,14.380883336059583
Na Farkáně Restaurant
50.05998985084598,14.380540013305676
Peroutkova Playground
50.05939061251496,14.378539085380567
Klikatá Playground
50.056408085124886,14.366753458969129
Tyršova Kindergarten
50.05337026272479,14.368094563476575
Tyršova Basic School
50.05244027864307,14.369097709648141
Nonstop shop
50.05372158535409,14.368604183189404
Slunéčko Kindergarten
50.063338904272115,14.368720859281549
Prague 5 – Košíře Basic School
50.063519694849056,14.369231820098886
Česká spořitelna ATM
50.05412801420635,14.371062427751554
EkoŠkolka Vidoule Kindergarten
50.06178752093021,14.361700177185071
Tennis Cibulka
50.06735918143584,14.361120820037854
Squashpark
50.065802762928385,14.367279171936048
Václavka – policlinics
50.067658751768334,14.364666700355542
Nad Kavalírkou Grammar School
50.06806161926522,14.373158574096692
Osteria Antika Restaurant
50.06089902574469,14.375288248054517
Motorlet Praha Sports Club
50.05824032945809,14.390646576873792
Radlická – public transport stop
50.058488296999755,14.389251828186048
Canadian Medical Care Česká republika, spol. s r.o. – policlinics
50.05859161643055,14.386880755416882
Czech Post Office
50.0583918653303,14.386902213089002
ČSOB
50.05832298544772,14.388007283203137
Nové Butovice – public transport stop
50.05091093229836,14.352172970764173
Emil Frey ČR, s.r.o. – filling station
50.05729666348357,14.342860341064466
Anděl – public transport stop
50.07173891998772,14.40392887591554
Nový Smíchov shopping centre
50.072482609449246,14.40193331240846
CineStar Anděl
50.07105719451623,14.401471972457898
andel's by Vienna House Prague
50.070926357206154,14.402544856063855
Nikolajka ice hockey stadium
50.06719390045145,14.395828604690564
Prague – Jinonice
50.05537483378258,14.377836346618665
Prague - Cibulka
50.06457687562874,14.362644314758313
Prague - Smíchov
50.06094035146698,14.408263325683606
Slavíček-music kindergarten with English
50.06420166878957,14.365745649073789
Slunéčko Kindergarten, Naskové Street
50.06318440394694,14.359787763693221
Bioromantika
50.063108643639346,14.369475902655013
Grocer´s
50.06303977052876,14.366364540197738
Průchova Street – public transport stop
50.06189646244759,14.365034164526351
Průchova Street – public transport stop
50.06211686130625,14.365291656591781
Karenova Street – public transport stop
50.063273938701336,14.36808115396727
Zavalias Sweet confectioner´s
50.067695370207055,14.366643489935287
Slunéčko Kindergarten, Nepomucká Street
50.06894872368342,14.36306005869139
Butovická Skate Park
50.05248724194734,14.359347881414779
Walters delivery bistro
50.05272146162951,14.359755577185043
U Majerů Restaurant
50.052308132007454,14.357609809973129
Pod Kavalírkou Restaurant
50.069485865146454,14.37054878626097
Cibulka Park, forest playground
50.06361830158439,14.354112209417709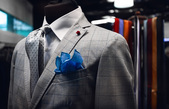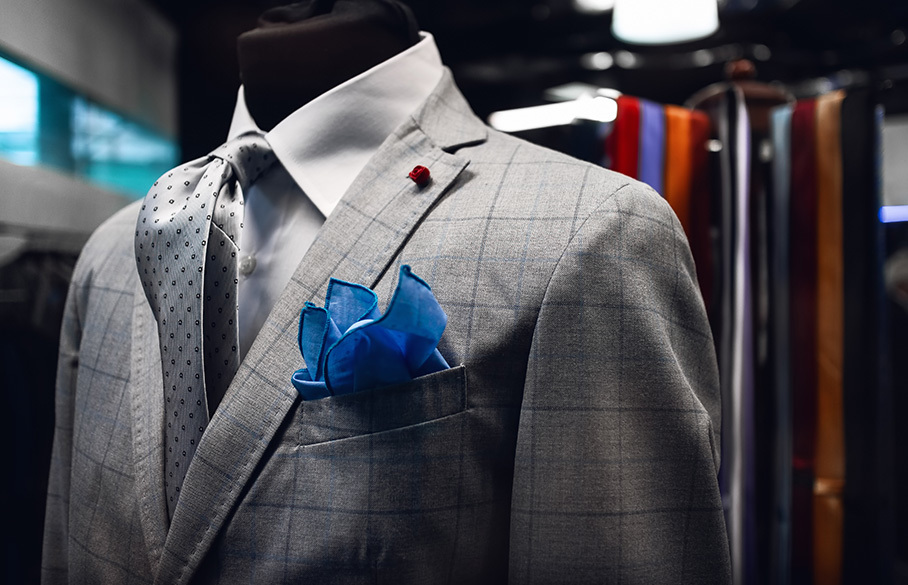 Nový Smíchov
For shopping, you can go to Smíchov´s Anděl or, on the other side, to the Nové Butovice shopping centre. Whichever way you go, you'll be there within 20 minutes.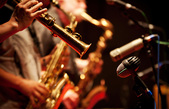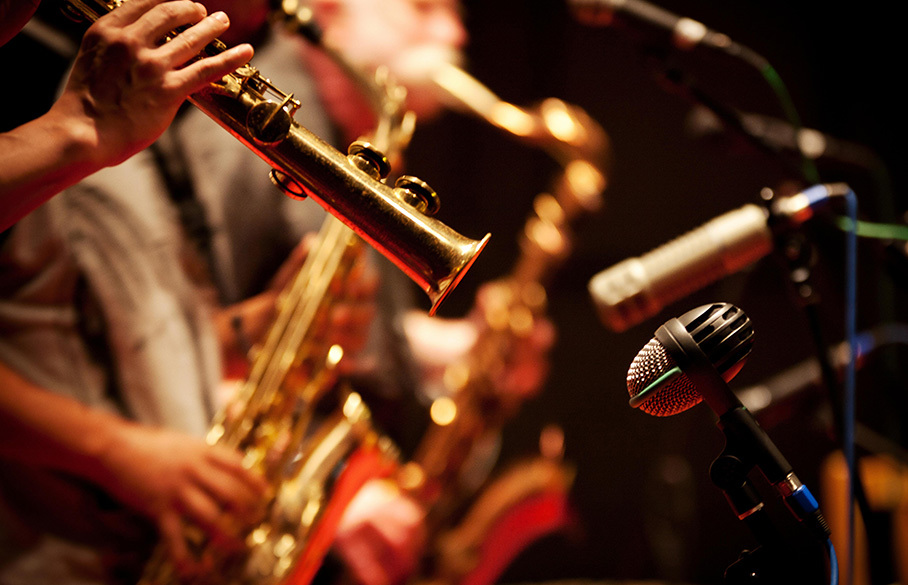 Rock or jazz?
Whatever your musical liking, you will surely find your favourite music club in Prague 5, but when you're there, you can cross the river to reach the very city centre.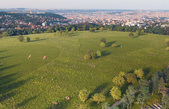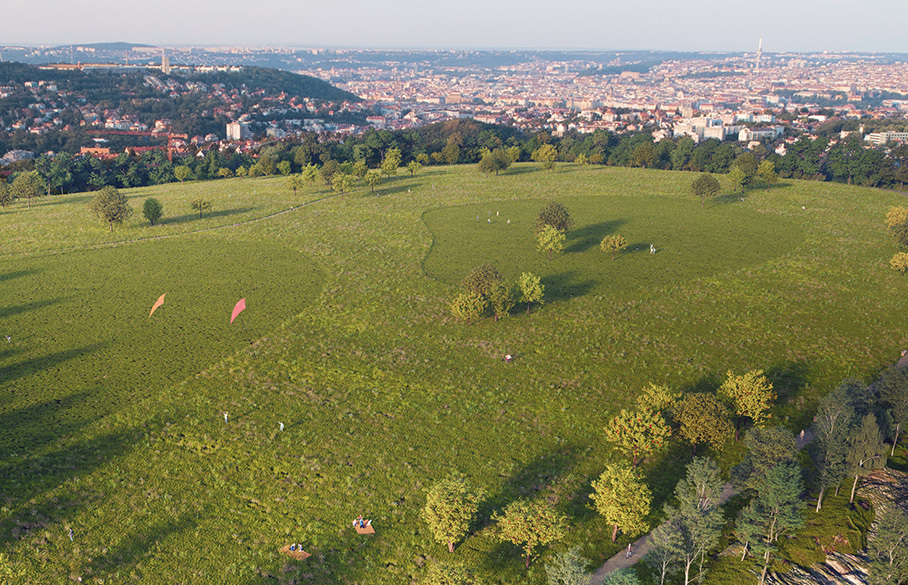 Vidoule
Prague 5, together with the architects of the Reaktor studio, is planning to regenerate the park at Vidoule.
more about the project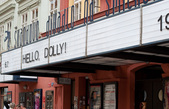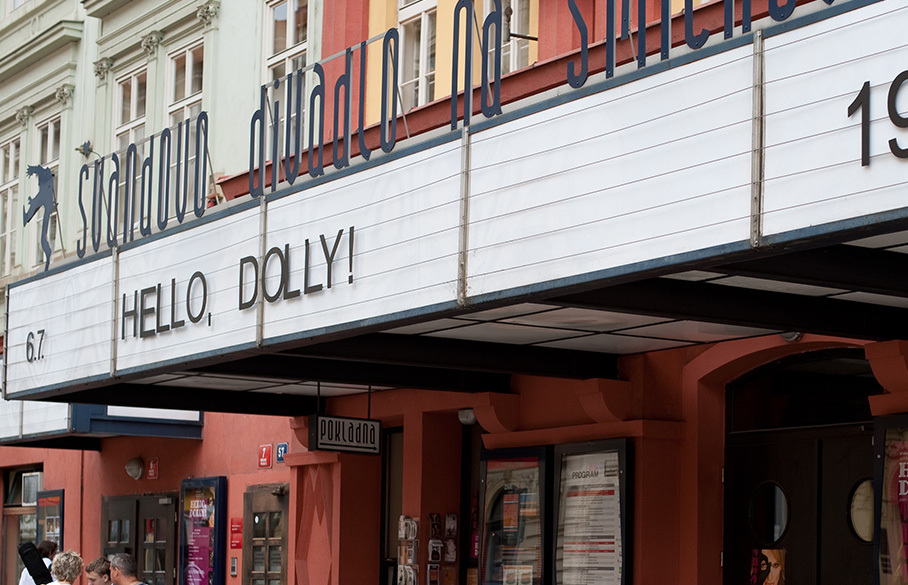 There´s nothing like theatre...
The well-known Švandovo divadlo Theatre is situated in Prague 5 too. Check what´s on to see if they stage something you like.
theatre program
All pictures in the top' rezidence Pomezí, development project, their parts or accessories are only illustrative. This representation of the project, or any part thereof, or together with any information provided regarding the residential and non-residential premises in the project, is not an offer to conclude any legal action or a commitment or commitment to conclude such legal proceedings. The final external and internal visual appearance of the entire object as well as any part of it and the materials or products used may differ from the representation of the project on this website. The design of the project can be further refined or changed in the contractual documentation concluded with the bidder.

In the event of a dispute, the consumer is subject to out-of-court settlement of consumer disputes, the Czech Trade Inspection Authority, another body authorized by the Ministry of Industry and Trade in accordance with the Consumer Protection Act.