N1
building
28 apartments
N2
building
27 apartments
N3
building
22 apartments
N4
building
13 apartments
N1
building
28 apartments
N2
building
27 apartments
N3
building
22 apartments
N4
building
13 apartments
select a floor and an apartment
use the alternative selection of floors or apartments or filter the portfolio according to your requirements
apartments portfolio
Apartment detail
Apartments N2B.2.3
3+kitchenette97,5m22nd floor
pre-reserved
Price of the apartments is garage parking places, cellar and VAT included.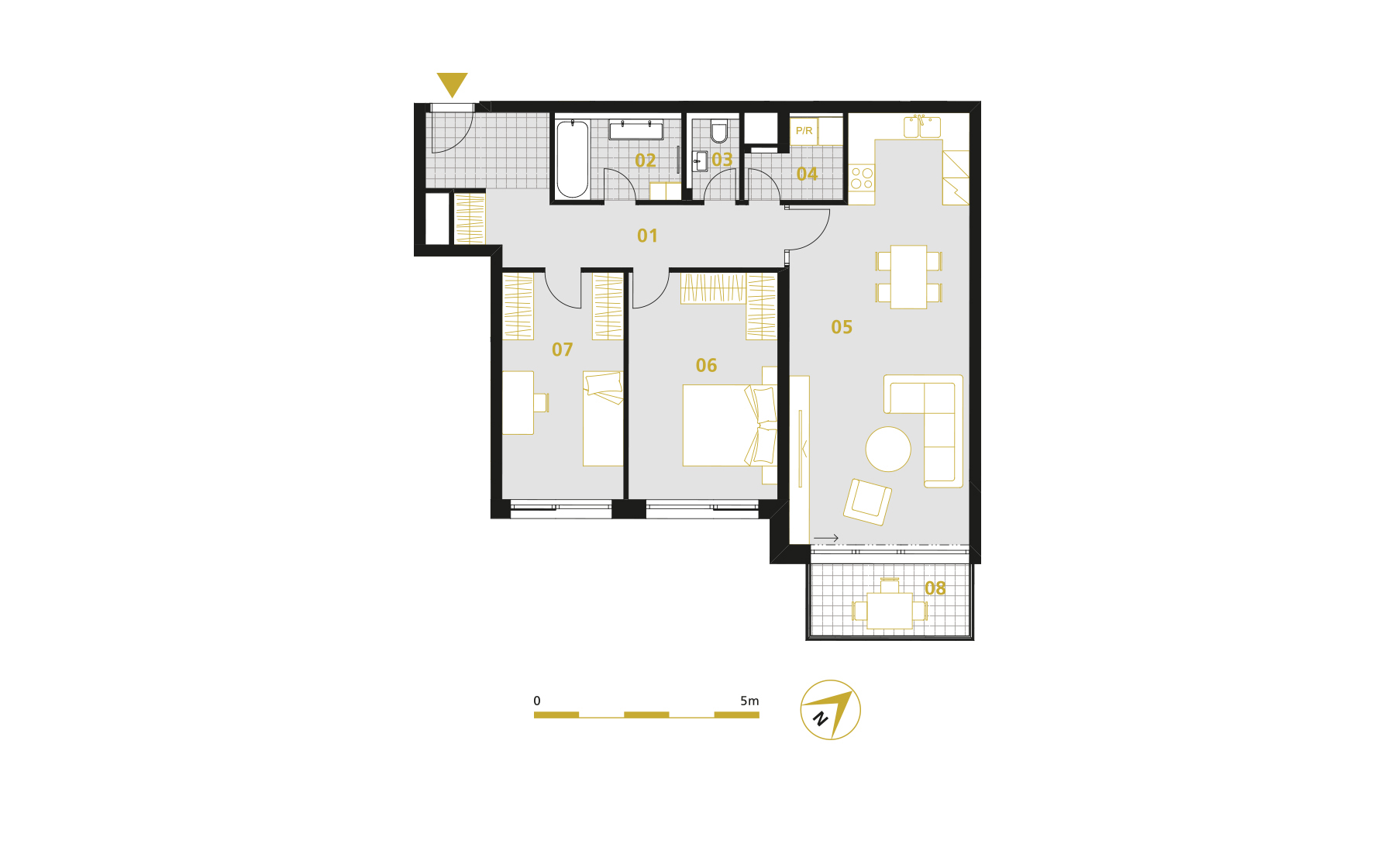 List of area
01
corridor
15,1 m2
02
bathroom
5,1 m2
03
wc
1,9 m2
04
chamber
3,3 m2
05
living room + kitchenette
36,2 m2
06
bedroom
16,5 m2
07
room
13,5 m2
Usable area
91,5 m2
Floor area
97,5 m2
08
balcony
5,6 m2
To each apartment unit belongs a cellar, a garage space or a parking slot.
Note: Areas of individual rooms are for reference only. The furniture and kitchen unit shown are not part of the apartment. The floor formatting shown is only a graphic symbol.