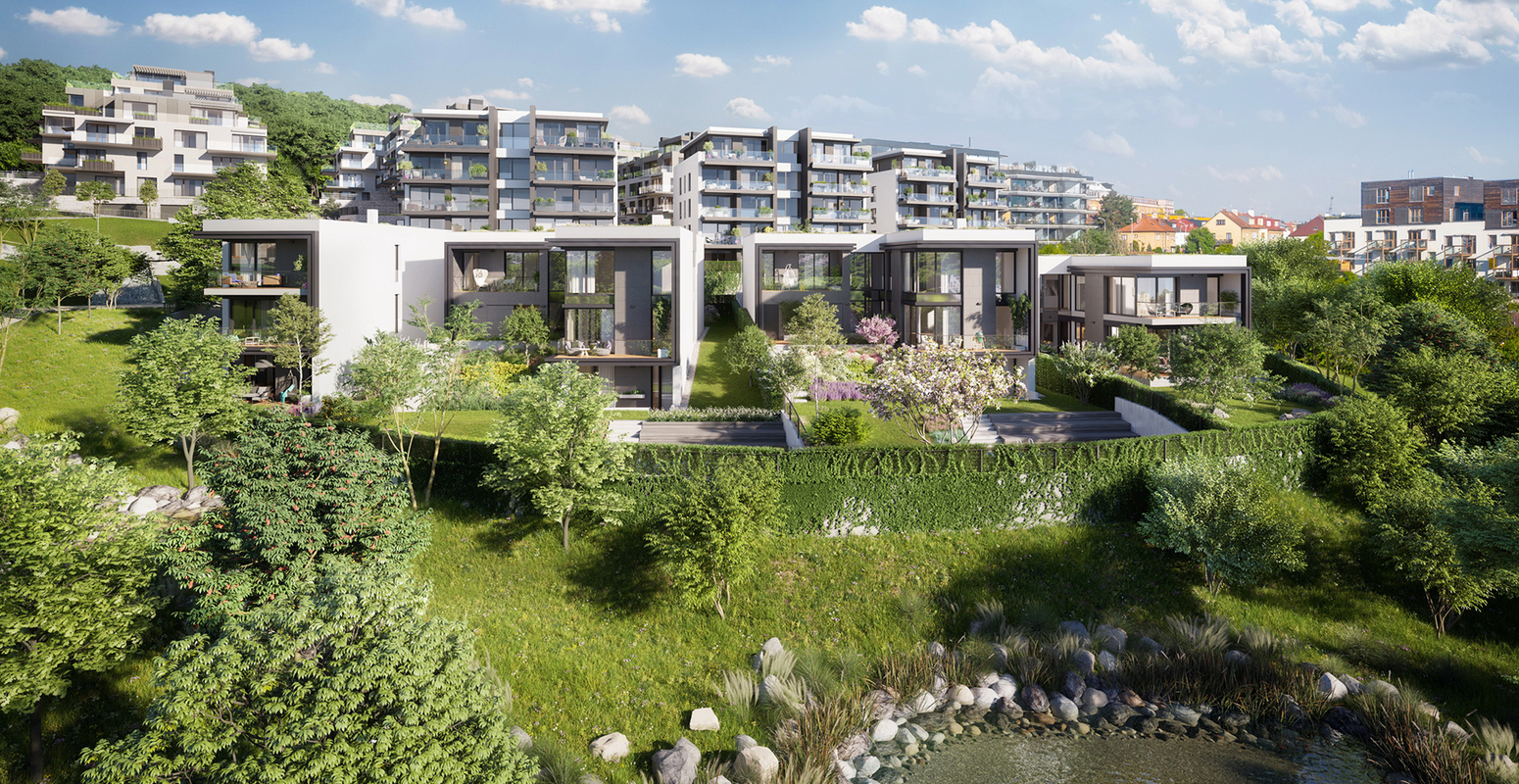 four solitary villas with the views of the city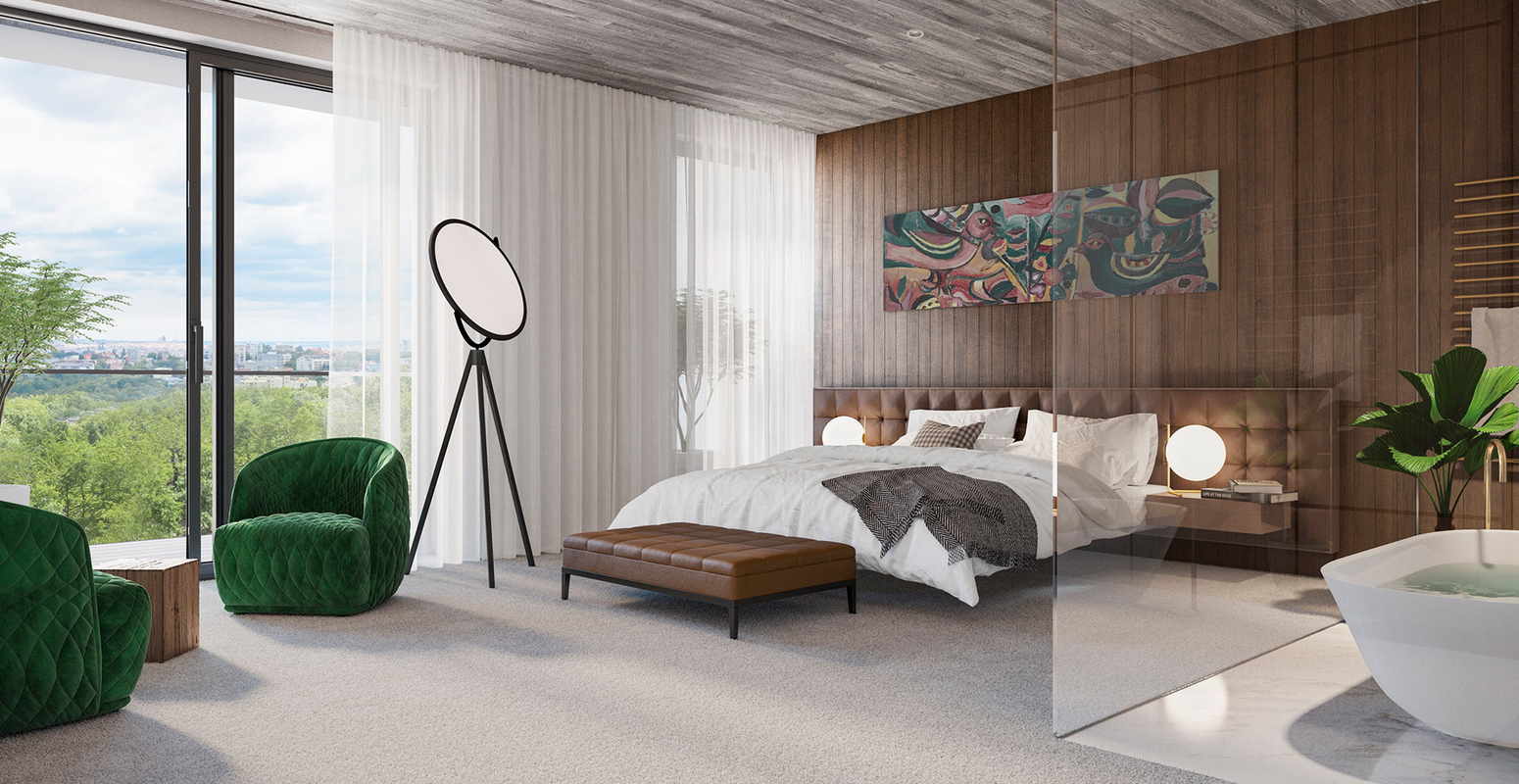 with maximum sense of privacy
generous garden with the possibility of installing a swimming pool
LUXURY VILLAS B and C Bogle Architects

Luxury villa B2
Luxury villa B2
5+kitchenette
405,4
405,4m2 Usable area of the house
236,6m2 Built up area
786,1m2 Plot
422,3m2 Garden
Note: Areas of individual rooms are for reference only. The furniture and kitchen unit shown are not part of the apartment. The floor formatting shown is only a graphic symbol.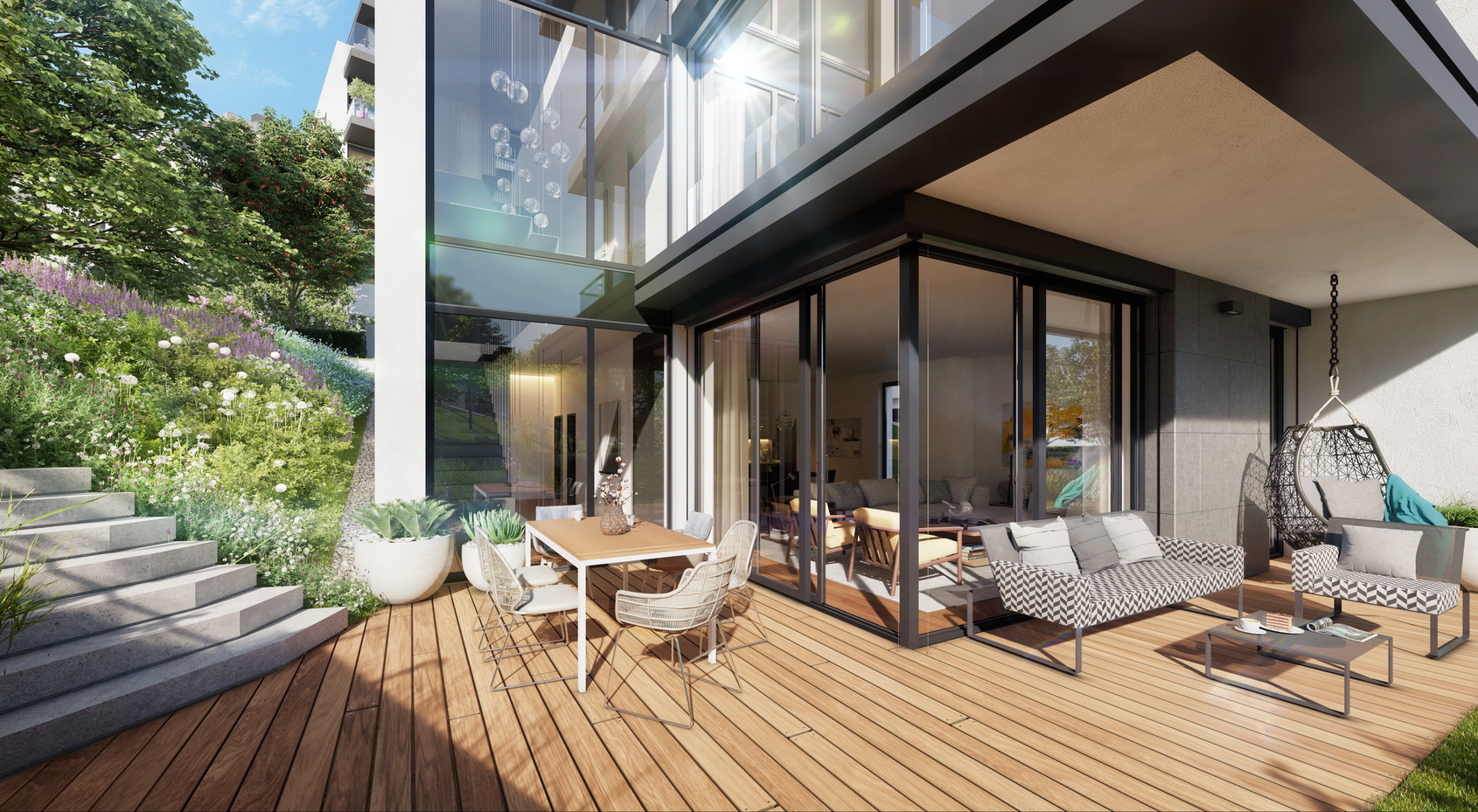 Generous terraces
The terraces of all these villas are designed as a natural extension of the living space. You can find plenty of space for an outdoor barbecue, dining and a pleasant seating with a view of the park or of Prague´s centre. In the case of Type B villas, the terrace includes an outdoor kitchen, hidden in a recess.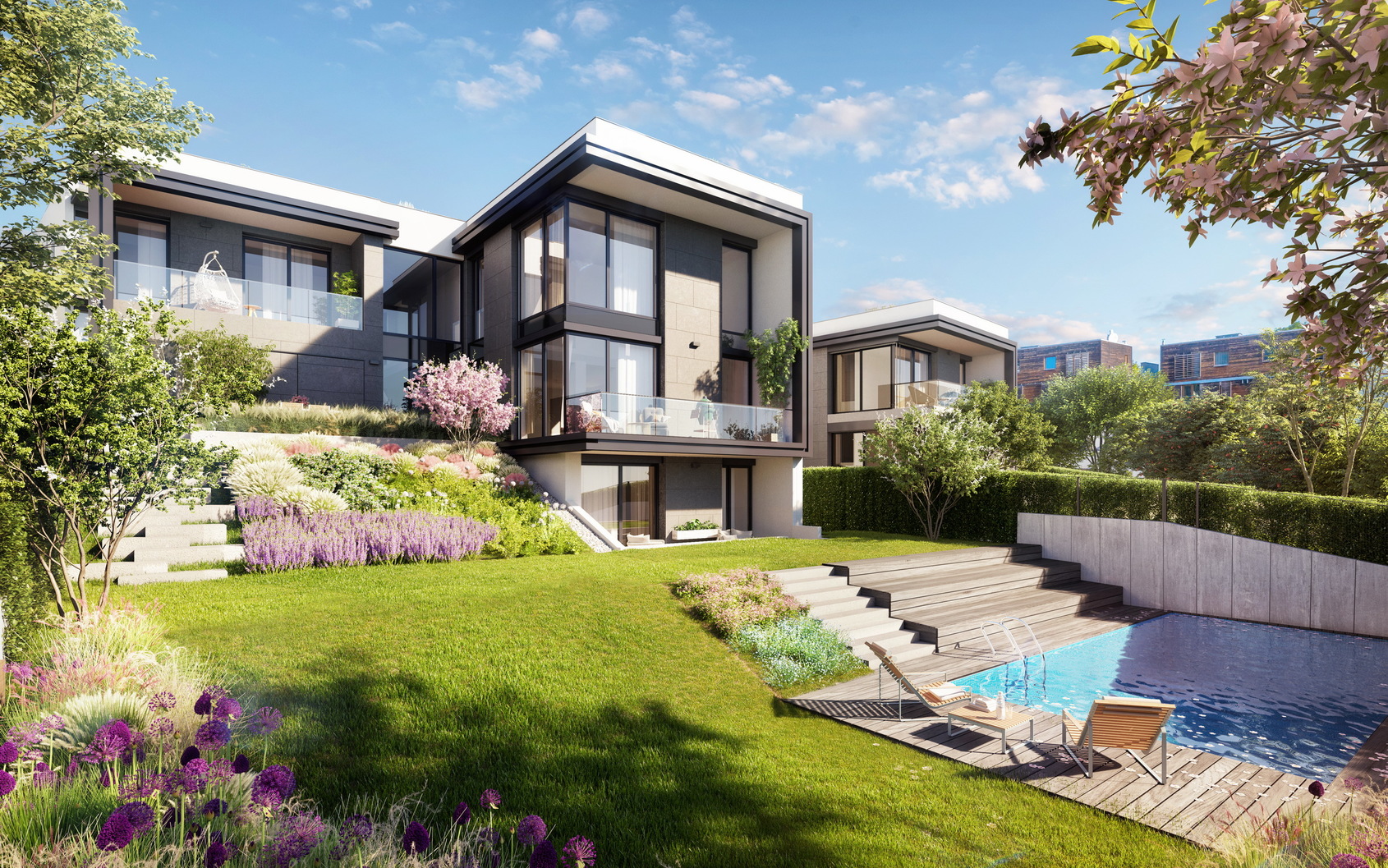 Possibility of an individual solution
All the gardens are planted with the greenery designed by the landscape architect Štěpánka Šmídová of the ŠMÍDOVÁ LANDSCAPE ARCHITECTS studio. The areas of the gardens allow for individual construction of swimming pools.
All pictures in the top' rezidence Pomezí, development project, their parts or accessories are only illustrative. This representation of the project, or any part thereof, or together with any information provided regarding the residential and non-residential premises in the project, is not an offer to conclude any legal action or a commitment or commitment to conclude such legal proceedings. The final external and internal visual appearance of the entire object as well as any part of it and the materials or products used may differ from the representation of the project on this website. The design of the project can be further refined or changed in the contractual documentation concluded with the bidder.

In the event of a dispute, the consumer is subject to out-of-court settlement of consumer disputes, the Czech Trade Inspection Authority, another body authorized by the Ministry of Industry and Trade in accordance with the Consumer Protection Act.